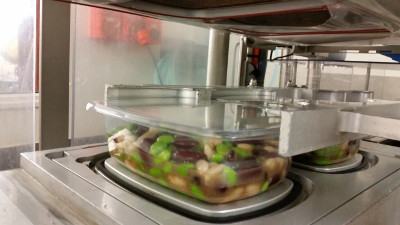 Our client was a fresh food supplier who was packaging food using specialised Italian pottle sealing machinery. They wanted to change their pottle shape to a different size to meet a new market opportunity.
The cost to buy a new Italian machine was prohibitive, so they approached Absolute Tooling to see if we could retrofit their existing machine to match the new pottle shape.
We modelled up the existing machinery and then designed new parts based on the new pottle shape. We then machined the new parts, and fitted them. We trialled the modified machine on site with the client, and they were delighted with the result.
If you have machinery that needs modification or repair to make it operational and efficient for your purposes, give us a call.