Topo-Maps
At Absolute Tooling Solutions we have been working on a set of Topographic Maps based on well-known tramping tracks and geographic features of New Zealand.
Our first commercial model is a topo-map of the Tongariro Alpine Crossing. This is a dimensionally very accurate map which has been designed, made and hand finished in New Zealand.

Silver and Gold Coloured Topo-Maps
We also have the following two models available which are plastic painted versions of the original coloured topo-map.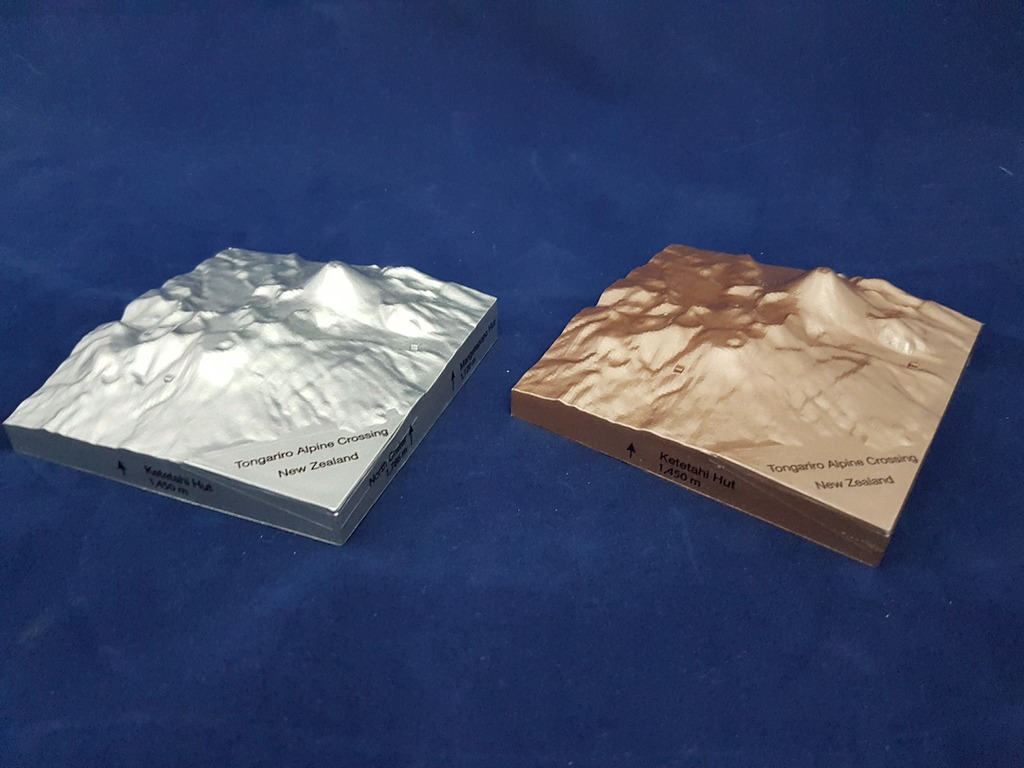 Bronze and Aluminium Castings
Using a traditional lost-wax process, we have made aluminium and bronze versions of both the Tongariro Crossing and Mt. Ruapehu. These are high quality, unique pieces of art designed for the coffee table, or display areas.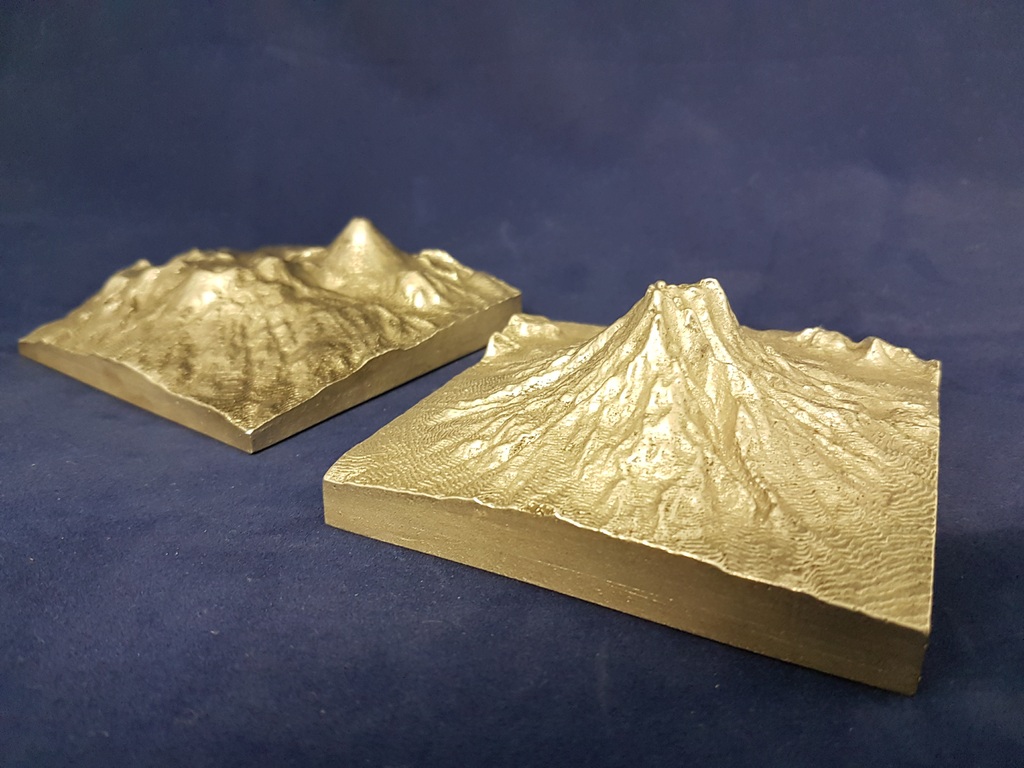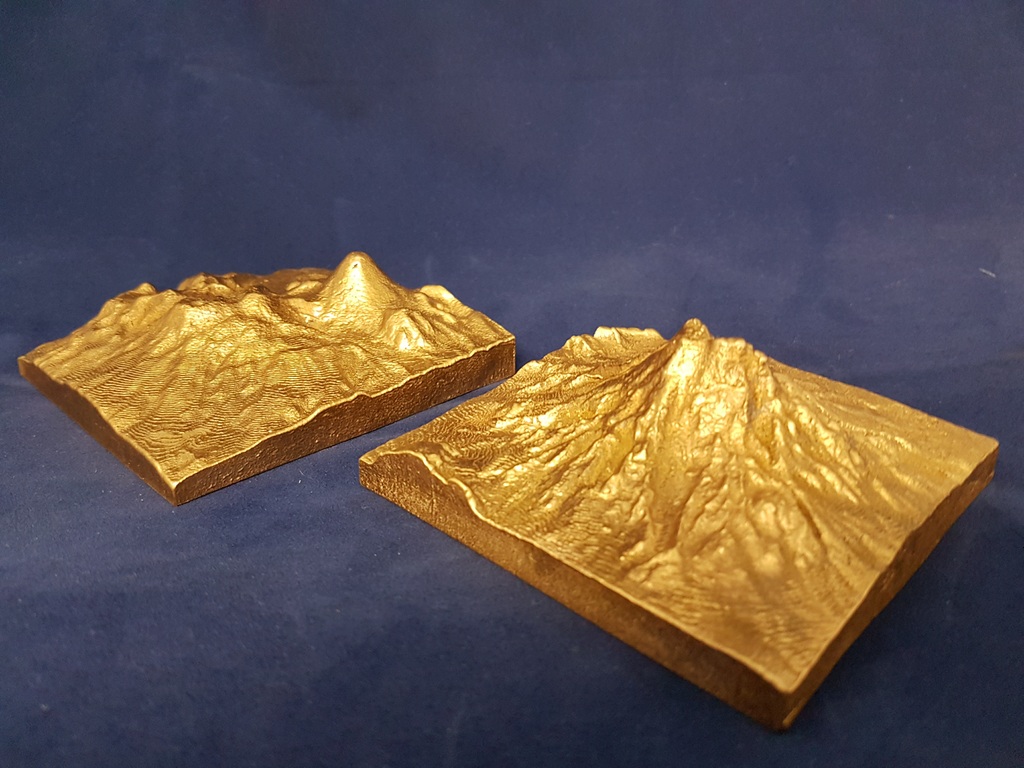 Maps are available by email to us directly: mark@absolutetooling.co.nz
If you are interested in topo-maps of any part of the world, be in touch with us and let's discuss what you are looking for.